The Orlando Museum of Art presents the fifth annual Orlando Museum of Art Florida Prize in Contemporary Art. This exhibition features 10 of the most progressive and exciting artists working in the State today. Additionally, one of these outstanding artists is selected to receive a significant monetary award.
The award and invitational exhibition recognizes the achievement and potential of these artists and encourages their continued innovation and creation of new work. With this initiative, the Orlando Museum of Art underscores its commitment to support talented emerging and mid-career artists, while celebrating the vibrant cultural life of Florida.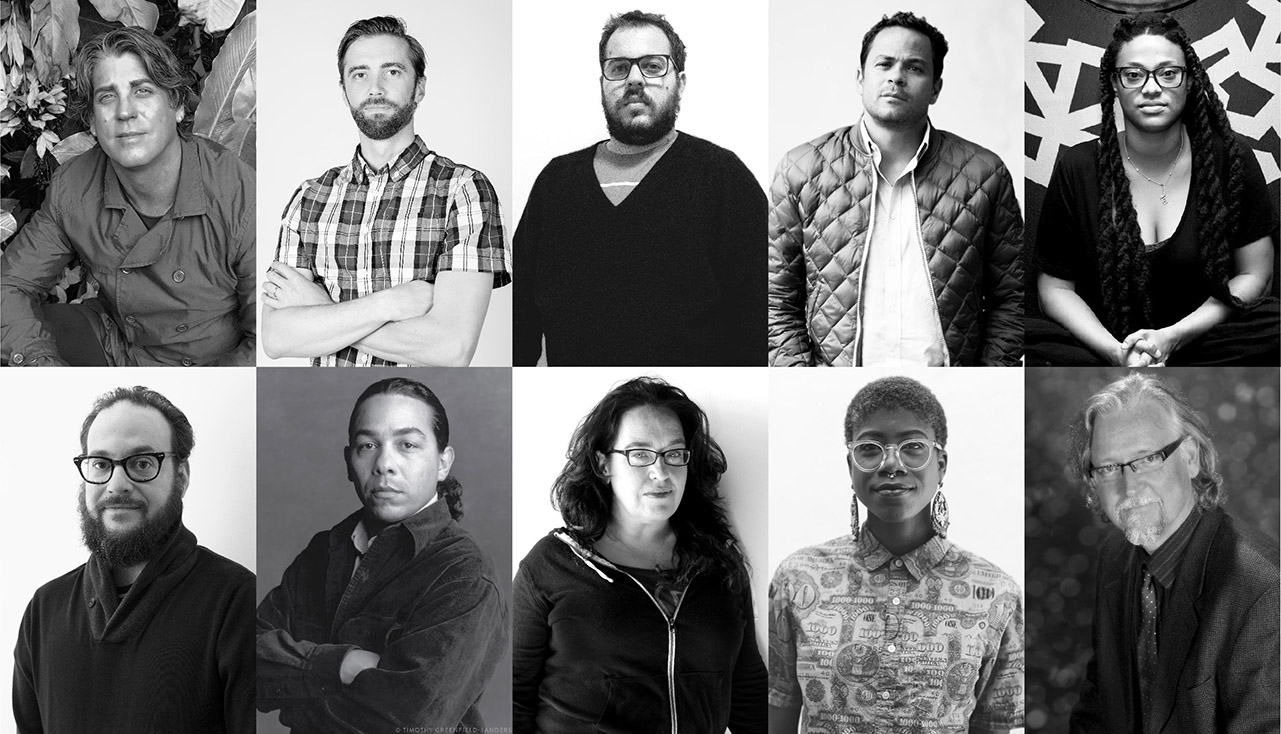 The Orlando Museum of Art is thrilled to announce the artists for the 2018 Florida Prize in Contemporary Art: Carlos Betancourt, Brooks Dierdorff, Rafael Domenech, Gonzalo Fuenmayor, Ya Levy La'Ford, Jason Lazarus, Glexis Novoa, Kerry Phillips, Kenya (Robinson) and Jack Stenner. Each artist featured in this exhibition will be represented by a recent or site-specific body of work that provides an in-depth view of their practice. One artist will be receiving the $20,000 award which is made possible by the generous support of Gail and Michael Winn.

The Florida Prize in Contemporary Art, which runs from June 2nd to August 19th, 2018, is organized by the Orlando Museum of Art (OMA) and brings new recognition to the State's most progressive artists. Now in its fifth year, the OMA has surveyed artists working throughout the State before selecting the ten to be represented in the exhibition. Artists range from emerging to mid-career, but each are engaged in exploring significant issues of contemporary art and society in original and visually exciting ways. In all cases, they are artists whose achievements are marked by a record of notable exhibitions and awards.
"This year's artists are working in practices and media that are as widely varied as their respective backgrounds and the ideas they express," said Hansen Mulford, Curator at the Orlando Museum of Art. "One characteristic that visitors will find particularly exciting is the ambitious scale of much of the work in the exhibition. Included are mural-sized drawings and paintings, monumental sculptural installations and room-sized immersive multimedia works. The Florida Prize in Contemporary Art is an opportunity to explore a range of ideas that are relevant today as expressed by these artists in challenging and visually provocative works of art," continued Mulford.
"A common thread through the work presented by the selected artists this year, seems to be addressing our relationship to places and objects, and ultimately reaching, through them, a new Utopian landscape" says Associate Curator Coralie Claeysen-Gleyzon. "Whether this Utopia is presented as a physical locus per se, a conceptual one, or actually being overturned and operating as a dystopia, it is often sublimated in the prophetic presence of an oracle-like element, through which these artists are offering a glimpse of what could be interpreted as a new world order."
The exhibition Opening Preview Party will be on June 1, 2018. The VIP hour is 6-7pm and General Admission is 7-10pm. The ticketed event will feature a sampling of the culinary artistry of Orlando's most sensational restaurants and caterers sponsoring the event, each offering dishes inspired by the 10 Florida Prize artists. Guests can also enjoy beer, wine and specialty cocktails from our beverage sponsors, mingle with the artists, listen to great live music, explore the exhibition and create the best social/cultural mix to be experienced in the State.
Funds from the event will support the Florida Prize exhibition and the recipient of the award will be announced at the event. Guests will also have the opportunity to cast a "People's Choice" vote for their favorite artist which is presented by Herradura Tequila. For more information on the Florida Prize in Contemporary Art, the Artists, our Sponsors and the Opening Preview Party, please visit www.omart.org.
For press images or additional information, please contact Michael Caibio, Marketing, Advertising & Public Relations Manager, at mcaibio@omart.org or at 407.896.4231 ext. 233.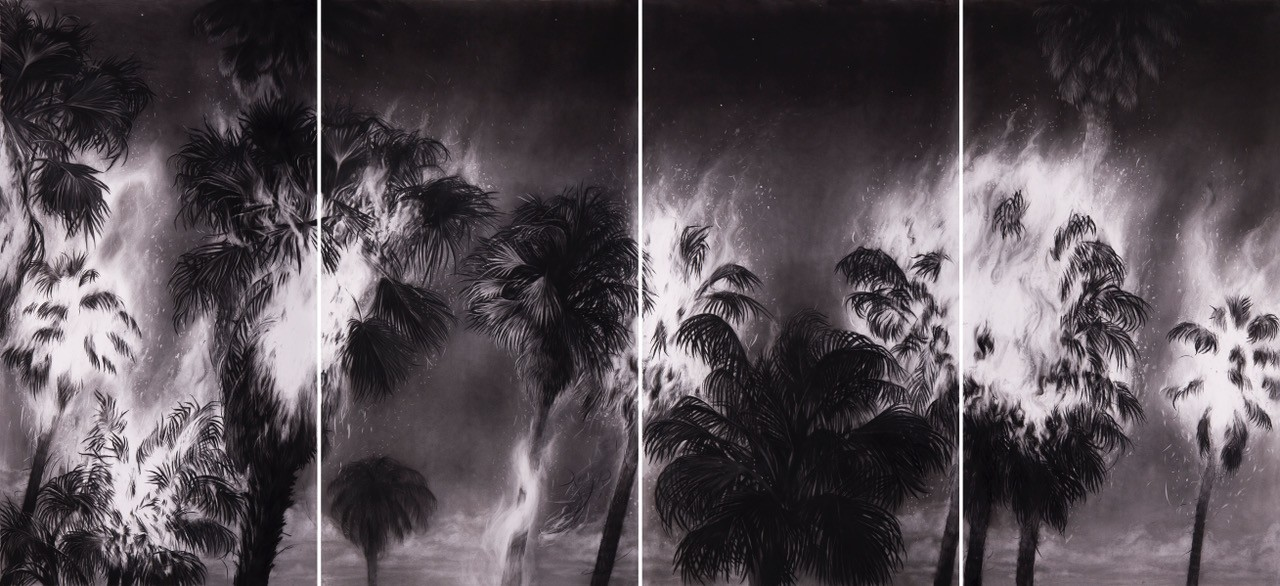 Gonzalo Fuenmayor |
Tropicalypse
, 2017 | Charcoal on paper | 84 x 180 inches | Courtesy of the artist and Dotfiftyone Gallery. © Gonzalo Fuenmayor